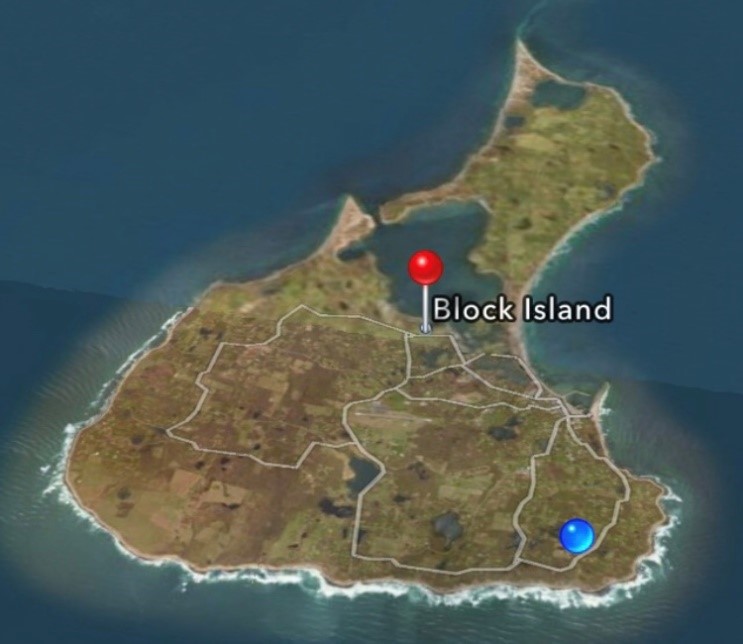 02807, Block Island RI, 12 miles out in the Atlantic Ocean.
Gasping at those prices? Welcome to Land of The 7-Figure Fixer-Upper. And I earned the trophy house I now live in (under that blue dot) by buying in down markets and selling when buyers were swarming.
I make my living coaching those who talk-the-talk, but I've walked-the-walk!
I had been at it for years, when I was a comfortably-salaried employee, on-air and in broadcasting management. Yet when I hung-out my consulting shingle January 1, 1995, I instantly became a less-attractive mortgage applicant...even to the bank for which I was performing multiple mortgages.
But I found the dough on Talk Radio. One of my radio station clients was brokering airtime to a mortgage guy, who fielded callers' questions about buying a home, to drum-up leads. One of the things I do for the stations I advise is to coach their "how-to" hosts, the attorneys and financial advisors and veterinarians and auto repair guys and other professionals who host ask-the-experts call-in shows.
As I listened to this mortgage broker's show, I took two sets of notes:
In the left-hand column of the legal pad, I listed the fundamental Talk Radio skills that apply to any show. How to attract more callers, keep-the-show-moving, identify the host, etc. Technique I can detail will make you sound like an approachable pro, and improve your ROI.
In the right-hand column, I was scribbling-as-fast-as-I-could about how to get the monster mortgage nobody in Rhode Island would give me.
Long-story-short? He, the broker hosting a show in Michigan, wrote me the loan for my home in Rhode Island!
Back to the future, yours...
I work at the intersection of Talk Radio and the Internet, and that's where you belong.
Why? Info-overload.
Your prospective clients are SO bombarded-by-advertising that they lean-away from pitches.
But they lean-into useful information, and that's your best-bet marketing strategy.
Definitions:
"Advertising" asks someone to choose a certain product off the crowded shelf.
"Marketing" makes them WANT to.
THE most-proven, most-effective marketing tactic of all? FREE SAMPLES, of your expertise and comforting counsel -- your trusted voice, demystifying what you do, a process which itimidates most people -- shared via a coordinated, broadcast/podcast/social media strategy.

Read the step-by-step strategy detailed in my E-book an instant download, 26-page PDF $9.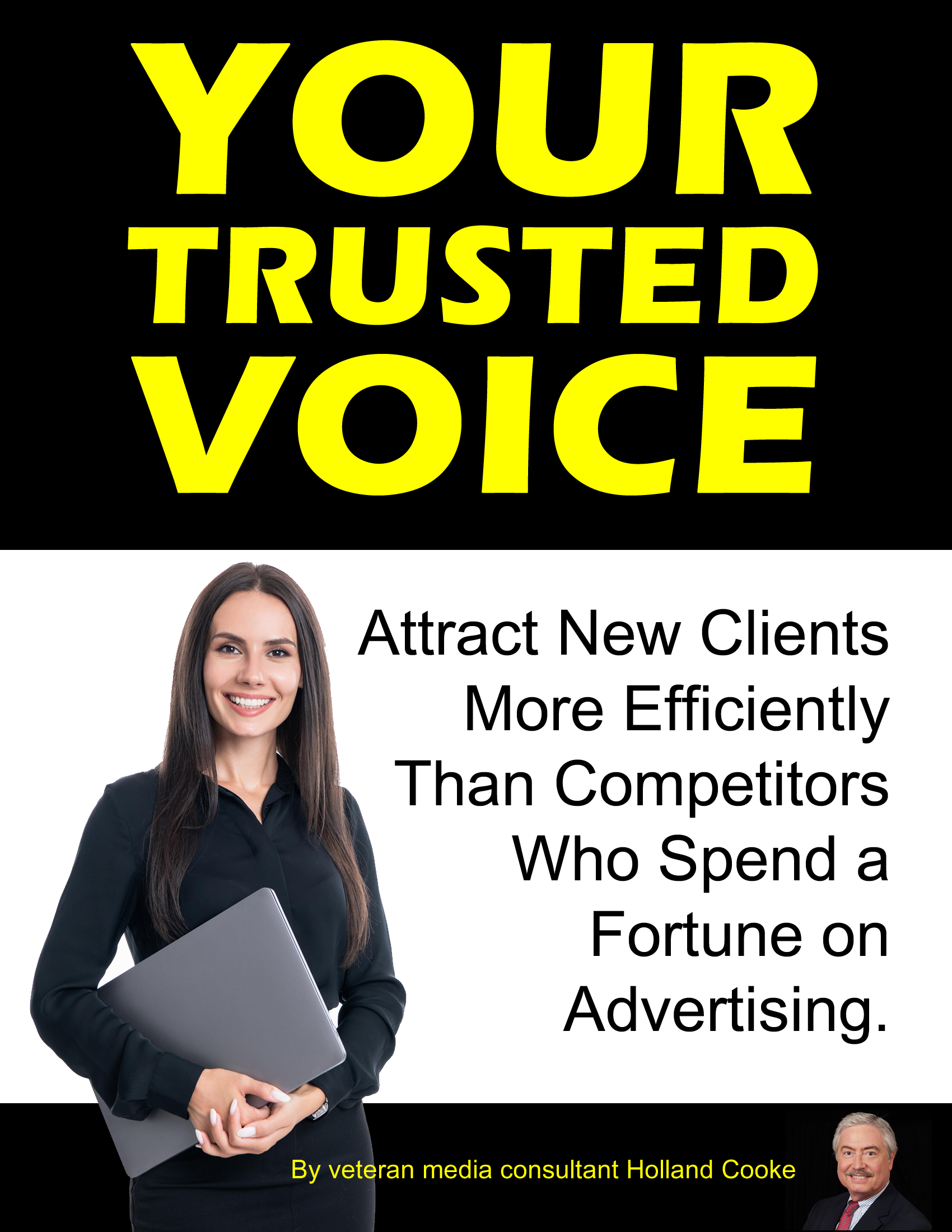 Copyright 2023 Holland Cooke